We

Are Lawn Butler

Our favorite compliment is to hear that we have great people. Our team of dedicated, highly skilled, passionate, and highly trained professionals have the authority and freedom to serve our customers well. We focus on being safe and doing the right thing for our customers. Each employee receives continuing education and training every week. With over 150 years of industry experience, our management team sets up our team for success. Our team members quality of life and doing the right thing for our customers comes before profit every time.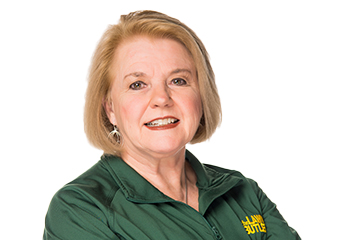 Becky Johnston
Controller
Becky, a North Knoxville resident and public relations graduate of The University of Tennessee, has been with Lawn Butler since May 2012.  As Lawn Butler's financial administrator she watches the company's money like a hawk and is the mother hen to the employees.  Outside of her Lawn Butler family, she is wife to Sam, mother of two, grandmother of four, and plays "butler" to her beloved dog Dozer. She enjoys hiking, gardening, her church, and being with family and friends.
Debi Gunter
Office Administrator and HR

Debi, a native of Memphis, moved with her husband to Knoxville in 1995. After twenty years in East Tennessee she feels her blood definitely runs orange now.  Debi came to Lawn Butler in June of 2016 and brings several years of administrative assistant experience with her.  Debi handles a multitude of tasks including our human resource, customer calls, and social media.  Debi enjoys reading and traveling, but believes the best part of any trip is coming home to her dachshund Oliver.  Despite Debi's hair color it takes a lot to get her frazzled.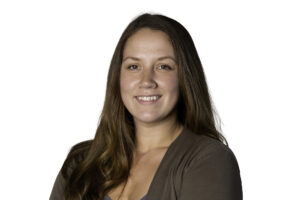 Adrianna Durham
Operations Administrative Assistant

Adrianna, a lifelong resident of East Tennessee, joined the Lawn Butler team as an Administrative Assistant for the Construction Division in 2021. When she isn't aiding in the daily operations of the Construction team, Adrianna enjoys spending time outdoors with her family, tending to her vegetable garden, and investing hundreds of dollars each month maintaining her flock of chickens for the "free" eggs.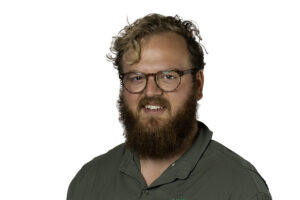 Brian Stovall
Landscape Designer

Brian is a Memphis native who came to Knoxville for an undergraduate degree in Landscape Design from the University of Tennessee. He met his wife Chelsea while in school and then continued his education getting a masters in Landscape Architecture. After graduating, Brian worked with a local Landscape Design Firm for two years until accepting a position with Lawn Butler. Using a design-based process to problem solve the function or enhance the aesthetics of a client's property is what Brian enjoys doing most on the Lawn Butler team. Brian enjoys cooking with his wife, reading, and working in his yard. He has also never met a Hawaiian shirt he did not like.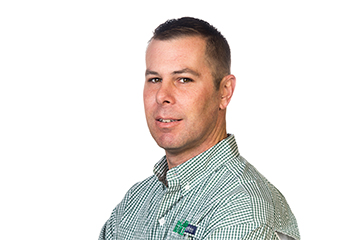 Jamie Berkebile
Construction Operations Manager

Jamie, a native of Michigan, moved to Tennessee back in 2001, he brings over 20 years of administrative experience, half of which has been in the lawn/landscape industry. Jamie currently splits his time between assisting the construction division with bids & take-offs and the maintenance side with data entry & delinquent accounts. He enjoys traveling, hiking in the Smokies, landscaping, home improvements, and classic/sports cars.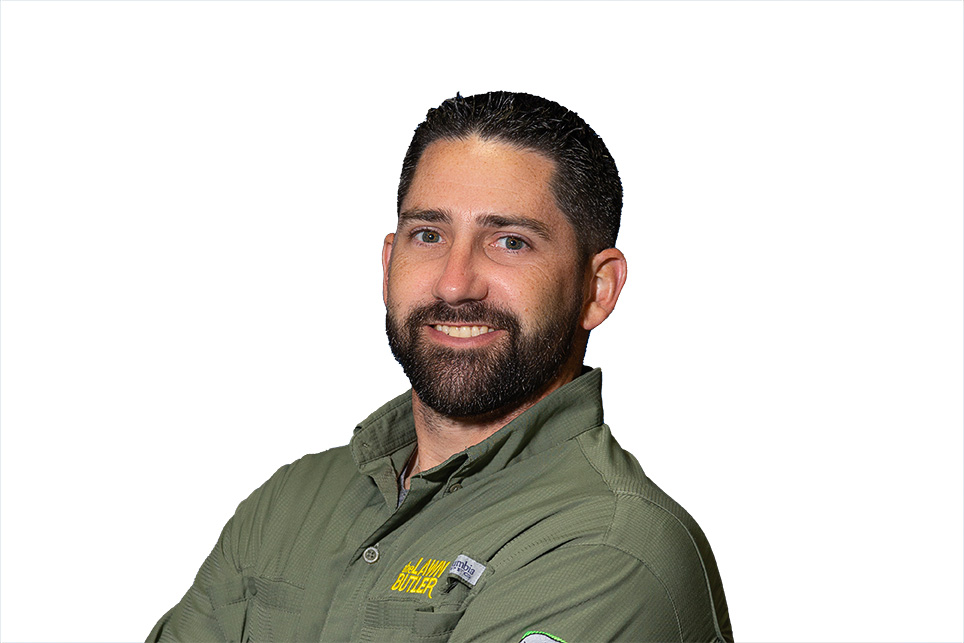 Mark Simpson
Maintenance Client Representative

Mark grew up in Maryville, Tennessee, and has over 18 years of expertise in the landscape industry. From general lawn care to golf course management, Mark has tackled a wide variety of the green industry.  Mark spent his first 4 years with Lawn Butler as an enhancement crew leader, providing solutions for varying jobs for Lawn Butler's customers. Mark enjoys hobbies such as golf, fishing, boxing, and spending as much time as possible with friends and family. A little unknown fact about Mark is that he consumes enough twizzlers in a day to satisfy the dessert requirement for an entire kindergarten class party.
Eric Hill
Landscape Construction Client Representative

Eric, a Knoxville native, started with the Lawn Butler in 2007. He gained his knowledge and love for plant material in the landscape industry by working at a local nursery. Eric manages customer relations from the beginning to the end of a client's project. His goal for the construction side of Lawn Butler is to be known as the premier landscape company in Knoxville. He married his wife Ashley in 2015 and they have two dogs. Eric is an outdoors enthusiast and spends much of his spare time on the water fishing, kayaking, on the golf course, or working on his tan to enhance his blue eyes.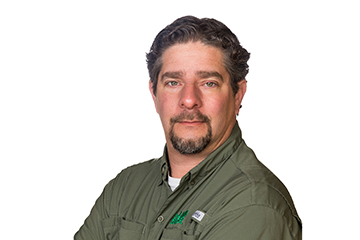 Patrick Johnson
Maintenance Client Representative

Patrick, a Knoxville native, came to the Lawn Butler in 2018 bringing over twenty years of experience in the Green Industry.  He has served as a customer representative for over ten years.  Patrick has been serving as the operations manager for Lawn Butler and will now be your Client Representative.  His fondness for nature and the desire to create led him to the landscaping industry in his early twenties. Patrick has logged over three hundred miles of hiking in the Smoky Mountains, spent a week solo on the Appalachian Trail and loves to travel with his wife Meaghan. They have been married for over sixteen years and visited locations from Easter Island to Kathmandu. In his spare time, he seeks the most authentic ethnic restaurants to press his luck on trying new foods.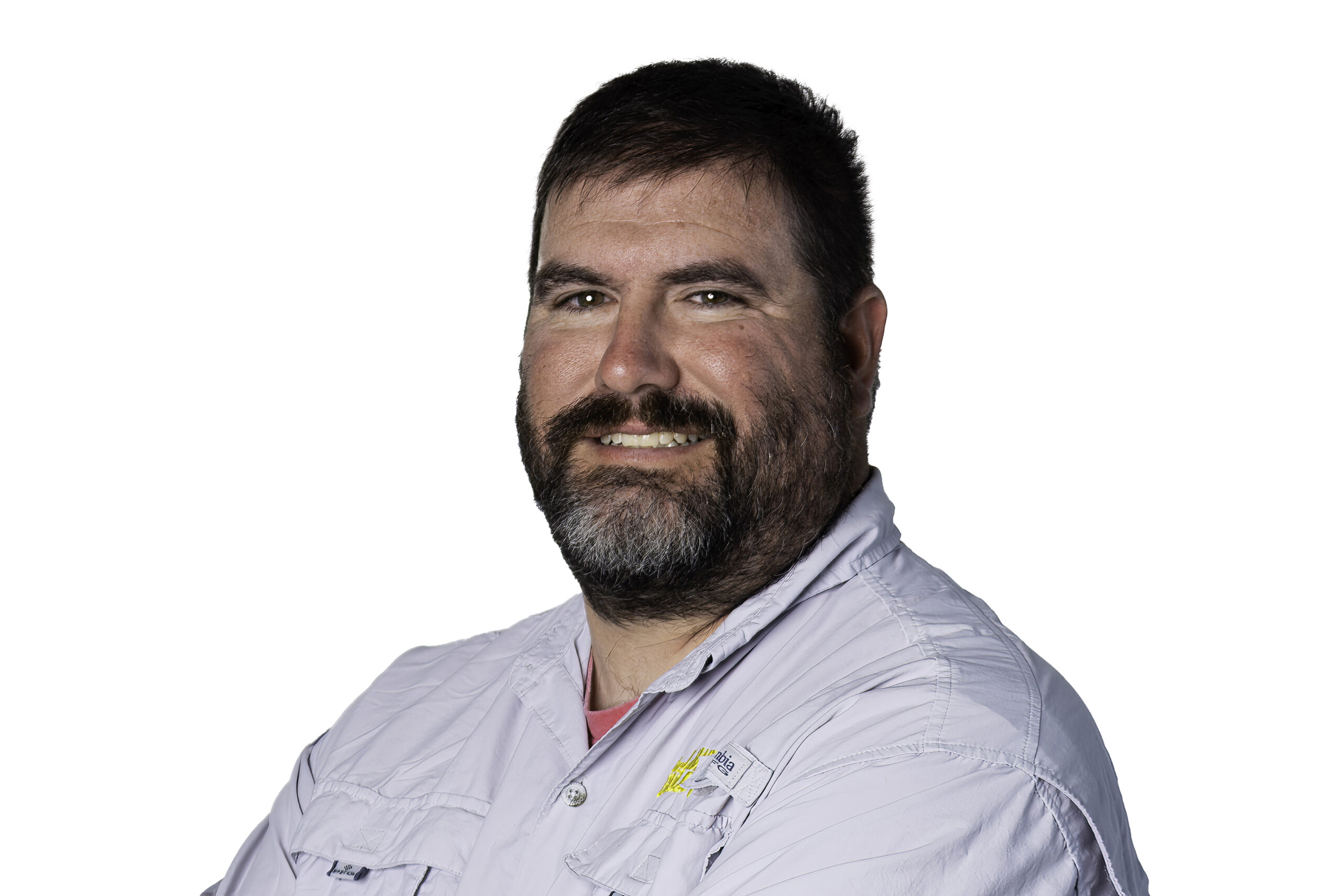 Brandon Burnett
Landscape Production Manager
Brandon, a lifelong Knoxville resident, has been with Lawn Butler since 2014. Starting as a foreman in the hardscapes division before moving into his current position as head of the Turf Care Director. Brandon is currently working towards finishing his degree in Business Administration. Brandon has been married to his wife Shannon for eleven years and can almost field a basketball roster with their four kids. Brandon enjoys golfing when he can and coaching his kids in the various sports they play.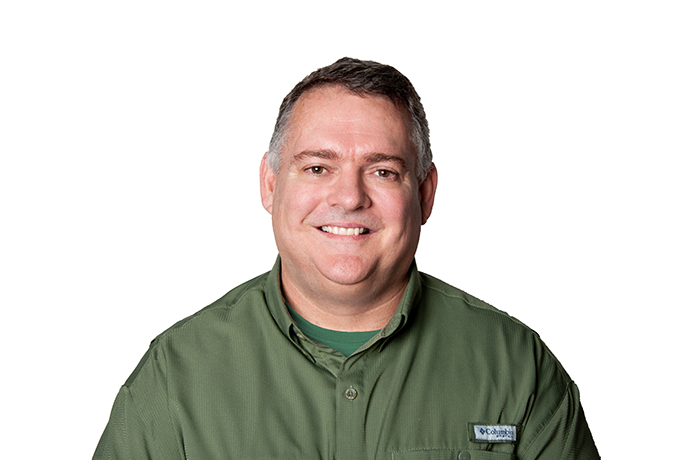 Jeff Ingram
Accounting
Jeff, a Kentucky native and Hawaii Pacific University accounting graduate, has been with Lawn Butler since June 2019.  With over 31 years in accounting, sixteen of those years in the green industry, Jeff provides a seasoned view and maturity to Lawn Butler's management team.  Being one of only two managers who refused to turn sideways for his profile picture, he also adds a perspective of thinking outside the lines, which keeps us on our toes.  He is married to Nora, whom he has blissfully learned after 18 years, is the real boss in his house.  He also has a son who has promised to take care of him in his old age, which literally began at his last birthday.  Lastly, as a dog person, Jeff currently has 3 cats in his home and doesn't know how any of them got there.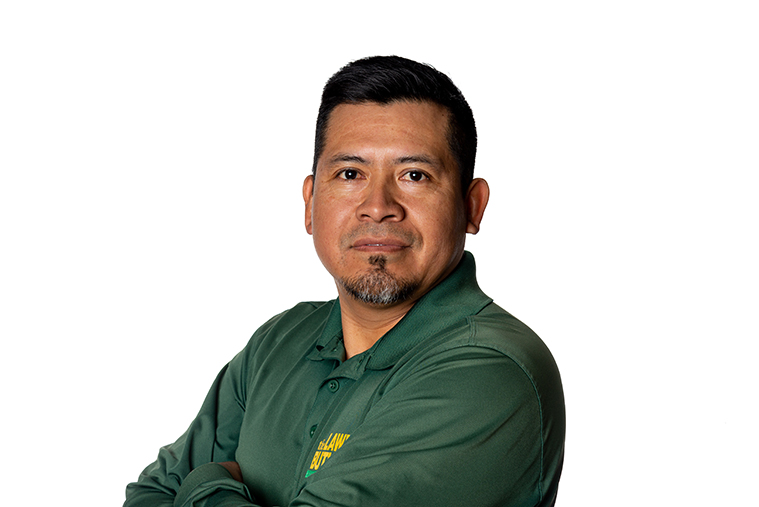 Lorenzo Ochoa
Production Supervisor

Relocating to Knoxville in 2001, Lorenzo is a native of Veracruz, Mexico. Starting at Lawn Butler in 2015 as a hardscape foreman, Lorenzo quickly proved himself a remarkable craftsman. Lorenzo diligently worked reliably and efficiently to take on the role of Production Supervisor for the landscape installation division. Lorenzo has been happily married for eleven years to his wife Isidra, and together they have three children. In his free time Lorenzo enjoys spending time with his family, fishing, and playing soccer.  Lorenzo has never met a hat of which he is not a fan.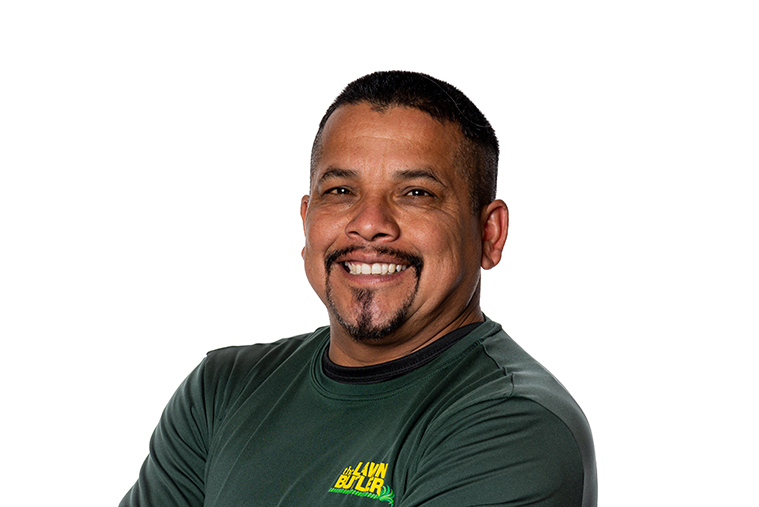 Julian Hernandez
Production Supervisor

Julian is a native of San Luis Potosi, Mexico, who relocated to Knoxville in 1996. In 2017, Julian joined Lawn Butler. Starting out working in the maintenance division, Julian quickly proved himself to be an excellent addition to the team. His incredible work ethic, job management skills, and efficiency led him to be voted as employee of the year in 2019 by his co-workers. In January of 2020 Julian took on the position of Production Supervisor. Julian has been happily married for seventeen years to his wife Mary Beth and has four children. Julian enjoys spending time with his family and playing soccer.  Julian never goes a day without smiling and has the best attitude.
Seth Kehne
President
Seth started Lawn Butler in 1999 as a means to pay for college.  He graduated in finance from the University of Tennessee.  After growing the business all through college, Seth realized that he loved the landscape industry and enjoyed interacting with employees, customers, and the community.  He is a Leadership Knoxville graduate and serves on multiple non-profit boards in Knoxville.  Seth spends his time focusing on Lawn Butler being an industry leader for service, professionalism, and company culture.  He strives for Lawn Butler to be a destination company full of exceptional team members.  Seth is married to Katie and they have three children.  Seth enjoys coaching youth sports, running, and boating in the hour of free time he has a week.
Hunter Venable
Maintenance Production Manager
Hunter, a Knoxville native, came to Lawn Butler in February of 2014 into the maintenance division as a laborer.  Through hard work, dedication, and continuous self-improvement, Hunter quickly progressed through the ranks. In August of 2018 he was promoted to Maintenance Production Manager. His focus is on daily training of our team members with an emphasis on safety, quality, and efficiency.  Hunter enjoys playing softball and being with his family in his free time. He is the father of 3 boys and hopes to start his own softball team with his children.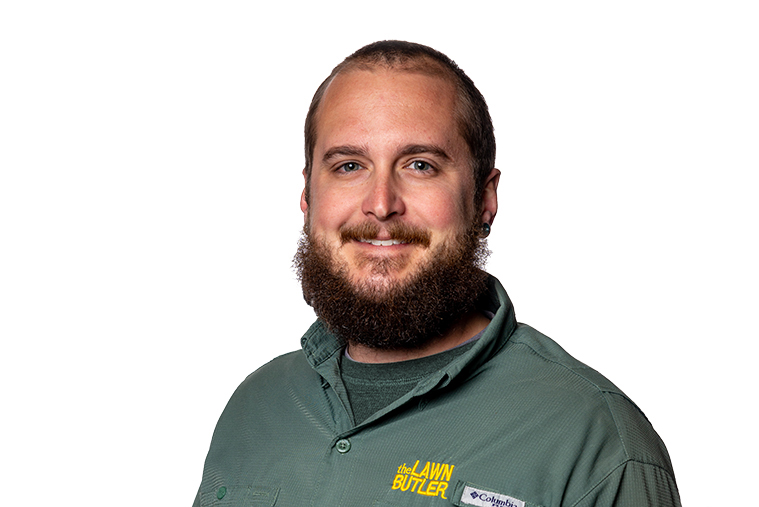 Alex Schneider
Production Manager

Alex began his journey in the landscape industry in 2009 and found his place on team Lawn Butler in 2012. Alex started as a maintenance foreman and quickly proved himself to be excellent in all facets of his job. Continuing to excel in his position of foreman Alex was promoted to maintenance production manager in fall of 2017. In his free time Alex enjoys adventuring outdoors with his dog Tyson. Alex enjoys adding a tinge of awkwardness to serious situations with his socially awkward, low-key, and sarcastic humor.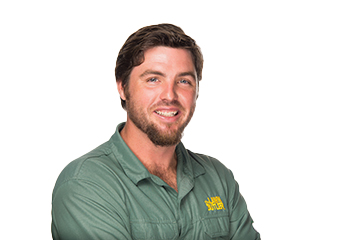 Brian Sprowl
Maintenance Operations Manager

Brian is a Knoxville native who played baseball at Shelton State Community College and Tennessee Tech University. He started with Lawn Butler as a maintenance laborer in 2009 and is currently the Maintenance Operations Manager. He has earned the nickname "Turbo" because of the way he fervently tackles a project and does not relent until it is finished. As our operating software guru, Brian has never met a spreadsheet he can't enjoy.  He loves promoting the green industry and training our team.  Brian has shaped Lawn Butler Inc. into one of the premier landscape companies in Knoxville, especially implementing our safety and training days for employees. Brian is married to Heather and they have three children. He loves to be outdoors and spend time with his family. His humor and care are evident in all he does.
Grant Rice
Fleet and Facilities Manager

Grant came to Lawn Butler in 2015 and brings with him over fifteen years in the fleet repair and maintenance industry. He is an ASE master certified Technician that brings a vast knowledge of fleet repair and management to the Lawn Butler team. He is responsible for managing all of the equipment and vehicles and overseeing all maintenance and repairs of our facility. Grant is a key part of our continuous effort to provide a safe working environment for our team and customers.  He manages a fleet of over 25 vehicles and hundreds of pieces of equipment.  He has a wife and two beautiful daughters. On his free time, he serves in his church as a sound technician and enjoys camping and being outdoors, because he is a closet introvert.
Josh Kerns
Marketing Director, Irrigation

Josh came to Lawn Butler in March of 2014 as an irrigation technician and quickly moved into the position of managing the irrigation service division. In 2016 Josh was given the opportunity to put his various design and digital skills to use and become Lawn Butler's first marketing director. Josh and his wife Jessica have four children. In his free time, Josh enjoys spending time with his family in the mountains. Josh loves the irony of his job title essentially being Lawn Butler's extrovert even though he is the most introverted team member.